We've made some exciting changes to the Foundations Annuity. We recently increased the Lifetime Withdrawal Rates (PDF) under our Lifetime Income Rider, which mean more guaranteed income for your retirement years.
See what rate you could receive on our rate table below or visit our Income Calculator to view your potential Lifetime Income.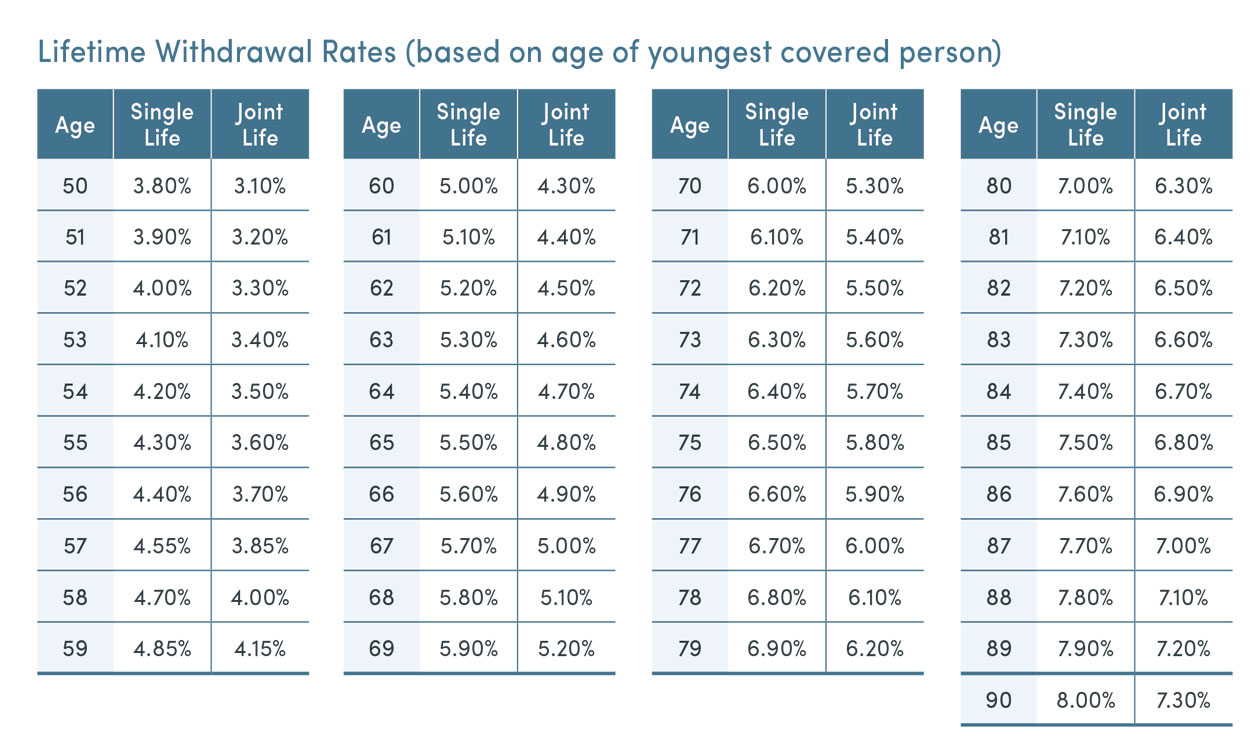 Talk to your financial professional to see whether a Foundations Annuity Income Rider can complement your retirement portfolio.